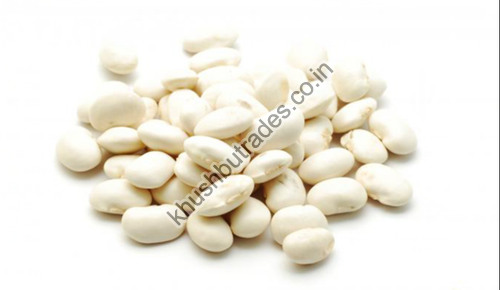 White Kidney beans are a much-loved variety of pulses in Indian hold for their anti-ageing properties and other health benefits. A white kidney bean is among the common bean variety and is named after its visual representation of the shape and colour of the Kidney in the human body.
An organic white kidney bean has an earthy flavour and can quickly take upon the flavour of another ingredient in the dish, making it ideal for a variety of stews, salads, soups, etc. The pulse has an abundance of health benefits and nutrients, ideal as a wholesome meal. Listed below are some snack ideas with organic white kidney beans.
Sev Basket Chaat
Nothing can beat the scrumptious taste of crispy sev basket chaat. It is relatively simple to make and delicious at the same time. White kidney beans flour is used for making the sev basket. The recipes also call for various vegetables like tomato, cucumber, carrot, etc as the key ingredient, making it healthy and full of nutrients so you will not feel guilty for having too many of them. It is a perfect evening snack that you can enjoy with family and friends.
Sprouted Salad
If you are someone trying to consciously eat healthier and organic food, sprouted salad can be a great option as an evening snack. It is not very heavy on the palate and still filling perfect for evening hunger pangs. You can eat the sprouted salad for dinner time too. You can use a variety of beans, peas, corn, etc like white kidney beans and soak them for at least 6 to 8 hours.
Boil these beans, peas, etc and add other raw ingredients as per your taste like onion, carrot, cucumber, etc for added flavour. You can also sprinkle chaat masala, lemon juice, salt and other spices to elevate the taste to a whole new level.
Bean Dip
Dips are also very popular, if you are munching on nachos or chips you can use white kidney bean dip for a healthier snack option. The white kidney bean dip can also pair well with burritos, raw vegetables, etc. The recipe is easy and does not take much time to prepare. It is a great way to show off your knowledge and cooking skills to your friends as the dip is different and flavourful from other dip options as we know of.
Not many people are aware that you can consume white kidney beans as a snack option. These beans are very versatile and are known as comfort food in many cuisines. The beans are packed with nutrients and are vital for energy production. However, one must cook the beans properly as uncooked or raw white kidney beans can be difficult to digest.
Another essential thing to remember when buying white kidney beans is to buy from a reputed and coveted vendor or retailers for a quality product. Several Organic White Kidney Beans Suppliers online offer attractive offers and discounts on the bulk product with free delivery right at the customer's doorstep. Compare organic white kidney beans prices on various websites to get the best deals.