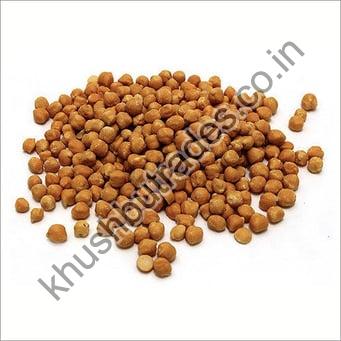 Being one of the most quintessential ingredients of the Indian kitchen, Chickpea orBrown whole chana dal is perhaps one of the few components that can serve as a staple in the main course, healthy snacks on a weekend, just something to persuade your sudden pangs of hunger.
Also known as Chole in Northern India, chana dal comes in both black or brown and white colors are not only one of the major elements in the Indian kitchen but also a spine of Indian agriculture as it generates 67% of the world's total chickpeas.
The two categories that are largely vacant in India are Kala Chana and Kabuli Chana which is also known as Bengal gram or Egyptian pea. Brown whole chana dal or chole is regarded as one of the power food due to its highly beneficial properties. Read this article carefully to know the extensive nutritional value and benefits of brown whole dal.
Nutritional Value
Kala Chana is a type of legume filled with effective nutrients such as protein, fiber, and carbohydrates. It is an extraordinary source of vitamins like B6, C, folate, niacin, thiamin, riboflavin, and minerals including manganese, phosphorus, iron, and copper. The number of nutrients in Brown whole chana dal is helpful in enhancing the immune system and stimulating muscle mass, legislating diabetes, and improving hair, skin, and nail health. Below are the nutrients that are found in Brown's whole chana dal.
• Calories 210
• Fat 3.8g
• Sodium 322mg
• Carbohydrates 35g
• Fiber 9.6g
• Sugars 6g
• Protein 10.7g
As we mentioned earlier Brown chana dal is enriched with extraordinary nutrients and has highly beneficial features. Therefore, in the next segment, we are going to cite the merits of Brown's whole chana dal.
Rich in Iron
The first advantage of Brown whole chana dal is its high iron content. Boiled and roasted brown chana is a must-have in your regular food if you are going through anemia. It plays a pivotal role in boosting the levels of hemoglobin for transferring oxygen to several body parts. Being rich in iron, it is also suggested for pregnant and lactating mothers in limited abundance.
Packed With Protein
The Brown whole chana dal is an incredible source of protein. If you are a vegan and is bothered to find your protein source, Brown whole chana dalcan help you. It has a remarkable amount of 11 grams for every 100 grams of serving and it assists in rebuilding tissues, regulates biochemical reactions, offers a connective framework of specific systems in skin, hair, and nails, and keeps bones, and ligaments powerful.
Contain Phytochemicals
The next big thing about Brown's whole chana days it includes a broad range of phytochemicals including carbohydrates, amino acids, proteins, flavonoids, iron, phosphate, chloride, etc. These phytochemicals act as antioxidants and impede several cancers. It is proven that regular consumption of brown whole chana deal consolidates bones and lessens hot flushes in menopausal women.
Reduces High Blood Sugar
The complex carbs in brown whole channa dal digest slowly and the soluble fibrelegislates the absorption of sugars into the blood. The low glycemic index of brown chana dal is 28, it precludes a sudden increase in blood sugars, and keeps you relieved for longer without having hunger pangs.
Improves Digestion
One of the most intriguing benefit of brown whole chana dal is its ability to improve digestion. The rich amounts of fiber are available in Brown wholechana dalboost digestion. It also deters constipation and lowers stress on the intestines. Ayurveda recommends eating a handful of soaked brown changing in the morning to prevent numerous digestive disorders.
Maintain Heart Health
Chana dal available brown in color is a good combination of antioxidants, anthocyanins, cyanidin, delphindin, and phytonutrients that help in retaining healthy blood vessels. Being rich in folate, magnesium, and other minerals, these legumes impedes the formation of plaque in the arteries, and blood clots. Having brown chana in a regular diet at least twice in a day can maintain good health.
Promotes Weight Loss
It is a renowned fact that foods rich in fiber lessen hunger and assist in losing weight. While solublefibrestimulates bile excretion for smooth digestion and insoluble fibre impedes constipation. Traditional medicine practitioners recommend drinking water boiled with brown chana dal to reduce hunger cravings and to cut down on calorie input.
Lessen Inflammation
Inflammation is a chronic disorder caused due to several aspects including stress. Several studies indicate that consuming at least 4 servings of brown chana can increase metabolism and reduce any type of inflammation, owing to its broad range of nutrients including Vitamin A, Vitamins C, B6, protein, magnesium, iron, and selenium that can fight chronic inflammation.
Improves Bone Health
Vast stocks of calcium and magnesium in brown chanaensure the input of crucial nutrients for boosting bone density and improving joint flexibility. Augmenting this wholesome legume to the daily diet in moderate amounts prevents the threats of arthritis, osteoporosis and other depleting diseases in old age.
Furthermore, Brown chana dal is filled with iron, which is important for the synthesis of collagen, a major protein for healthy bones and joints.
Therefore, include Brown chana dal in your regular food to make your health more prosperous.