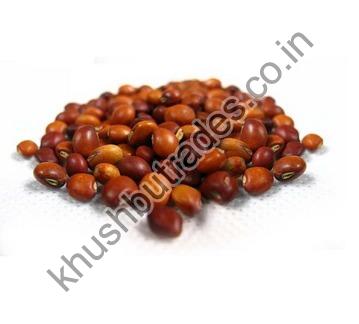 Indian palate is most of the regions consists of a dish made with toor dal. There is a different kind of dishes that one can make using toor dal. This lip-smacking dal is loved by people all around the world. It goes well with rice, chapattis, and other such things. Along with this, toor dal has got a signature taste that makes it popular among people in India. With taste, it also has high protein content and nutritional value. This is the reason why doctors ask you to add toor dal in your daily diet.
Health Benefits Of Toor Dal
Experts say that it is good to add pulses to your daily diet. This is because toor dal is healthy and has amazing nutritional value that makes it perfect. It is proven by research that consuming toor dal regularly will help to fight cancer, anemia and will also keep obesity in check. Some other health benefits of toor dal are as follows.
Helps Reduce Weight
Whole toor dal helps to reduce weight. This has high dietary fibre in it. This helps you to stay full for a long time. The fiber content in this dal also helps you to keep the level of cholesterol under control and as the fibre binds to it, it starts to get removed from your body. According to the research, adults who had consumed toor dal had a lower level of BMI compared to the people who didn't have toor dal in their diet.
Good For Your Bones
Toor dal is good for your bones as it is rich in Phosphorus. This also helps you to build the teeth and bones stronger. Minerals such as phosphorus help to reduce the waste in the kidney and help to grow, maintain and repair the tissues in your body. Adding to this, the Folic Acid in toor dal helps to promote growth in hair and protects you against different types of cancer.
Maintains Immunity
Toor dal also has magnesium in it. This helps to make the immunity stronger and fights depression. It keeps your blood pressure under control. Along with this the flavonoids and polyphenols that are present in toor dal are proven to protect you against plenty of diseases as mentioned in ICMR.
Keeps Your Heart Healthy
Magnesium, Potassium, and Phosphorus in toor dal maintain the cardiovascular system healthy. This helps to maintain the level of cholesterol and also defends against problems such as atherosclerosis. Adding to this, the ICMR report suggests that the anti-oxidants present in toor dal help prevent oxidative stress that is responsible for the diseases related to the heart.
Keeps Your Metabolism Healthy
Toor dal has Vitamin B that is essential for maintaining your metabolism. Along with this, the Niacin in toor dal helps to maintain your skin. The minerals and vitamin present in the toor dal help prevent the rise in blood sugar level and contributes to maintaining your heal
fit and healthy you must eat good food. Add toor dal in your meal and enjoy your food while becoming strong day by day. Choose to deal with the best wholesale toor dal suppliers in India and get products for your use today.